The Ministry
The Ministry of Employment works towards a healthy, dynamic and secure labour market with as many as possible in job. The Ministry of Employment consists of a department, two government agencies and one research centre.
The department consists of the Permanent Secretary, The Minister's secretariat og four centers.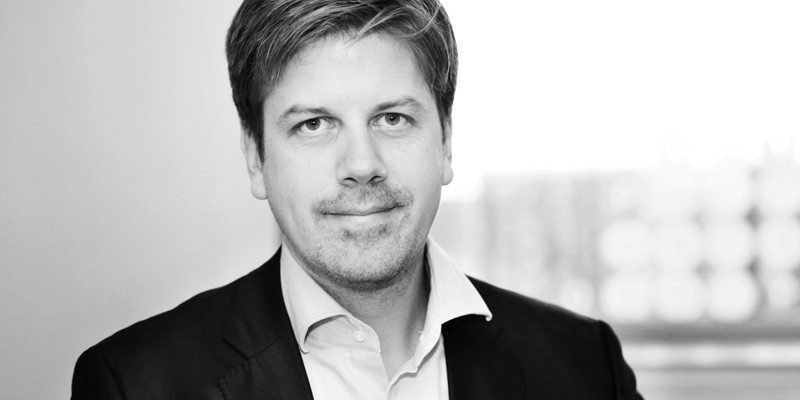 Jakob Jensen was born November 6th 1974 in Hjørring.
| | |
| --- | --- |
| Year | Employment Record |
| 2017 - | Permanent Secretary, Ministry of Employment |
| 2014 - 2016 | Deputy Permanent Secretary, Ministry of Employment |
| 2012 - 2014 | Director General, Danish Agency for Labour Retention and International Recruitment |
| 2011 - 2012 | Deputy Permanent Secretary, Ministry of Equal Opportunities and Ecclesiastical Affairs |
| 2010 - 2011 | Deputy Permanent Secretary, Ministry of Climate and Energy |
| 2008 - 2010 | Minister Counsellor, Ministry of Foreign Affairs, The Permanent Representation of Denmark to the European Union, Bruxelles |
| 2005 - 2007 | Head of Division, Ministry of Social Affairs |
| 2004 - 2005 | Personal Secretary to the Minister, Ministry of Family and Consumer Affairs |
| 2003 - 2004 | Personal Secretary to the Minister, Ministry of Social Affairs |
| 2001 - 2003 | Head of Section, Ministry of Social Affairs |
| | |
| --- | --- |
| Year | Education |
| 1999 - 2001 | Master (political science), Department of Political Science, Aarhus University |
| 1998 - 1999 | Visiting Graduate Student, Department of Political Science, University of Washington |
The Organisation
| | | | | |
| --- | --- | --- | --- | --- |
| The Minister's secretariat |   | Center for Active Labour Market Policy |   | Center for Working Life |
| | | | | |
| --- | --- | --- | --- | --- |
|   |   | Center for Analysis and International Relations |   | Center for Administrative Affairs |
Ministry of Employment
Holmens Kanal 20
1060 København K
Denmark
Phone:  +45 72 20 50 00
E-mail:  bm@bm.dk